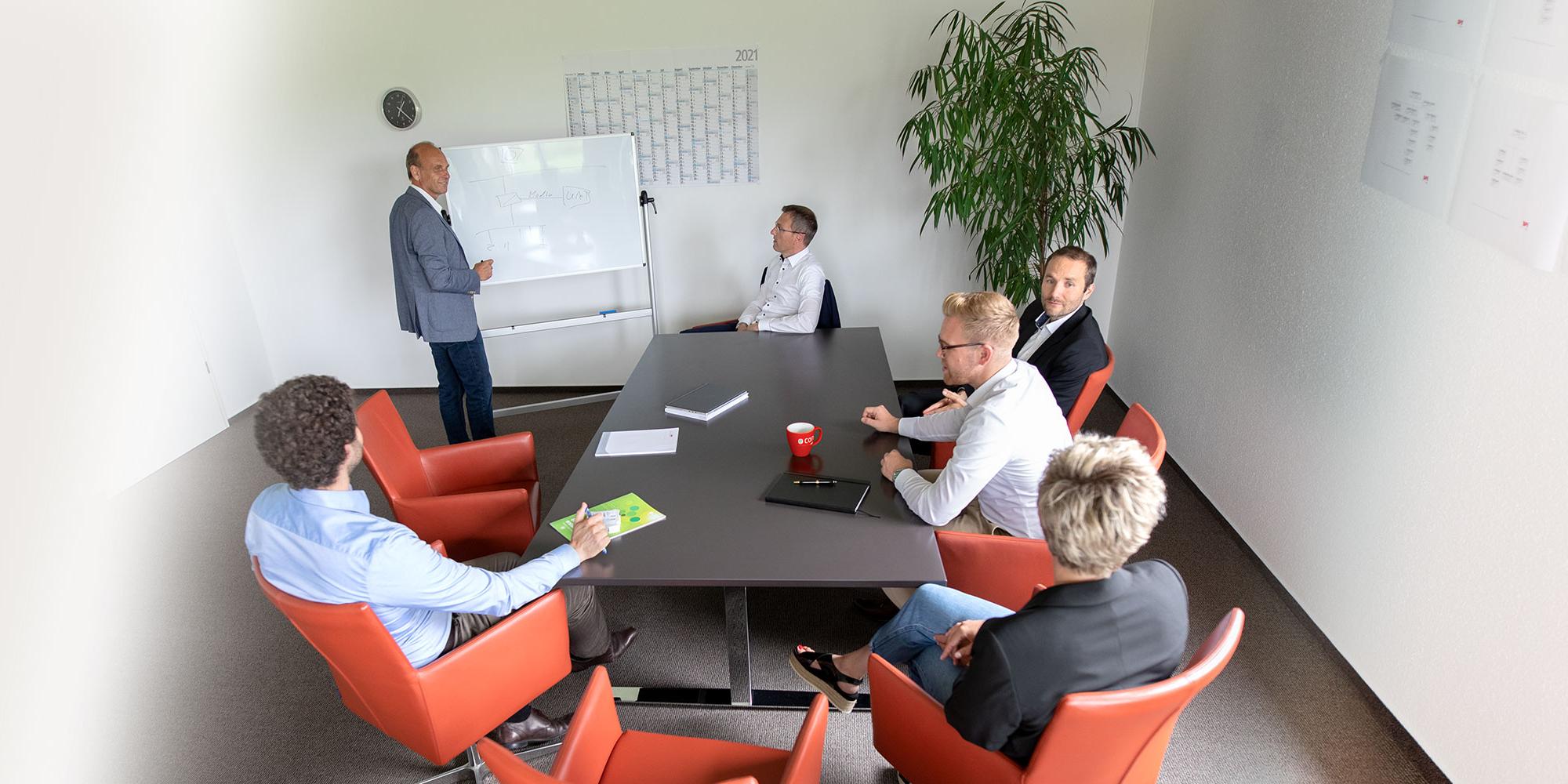 Your advantages at a glance
Sophisticated training concept with experienced instructors
Hands-on approach for all training courses for direct implementation and application of the learning content
Individual workshops for hardware and software for maximum learning success
Your advantages at a glance
Sophisticated training concept with experienced instructors
Hands-on approach for all training courses for direct implementation and application of the learning content
Individual workshops for hardware and software for maximum learning success
Individual training courses and workshops
Our aim is to provide you with the necessary tools for the successful operation of your operational energy management. Therefore, we have developed a comprehensive training concept with various modules based on our extensive project experience.
Standardized introductory training for users and administrators are just as important as individual workshops with company-internal topics. Group training courses on functional enhancements and generally applicable special topics round off the training spectrum.
In our view, user and administrator training is the standard tool for the successful operation of your econ system. Use this on the basis of your own measurement data to directly derive initial findings and identify starting points.
Individual workshops sharpen the focus on special topics from daily application and use. This can relate to detailed analysis paths, the creation of complex key figures and the structure of report folders. The choice is yours! Contact us for an individual training at your premises or register for one of our group training courses.
Training and workshop offer