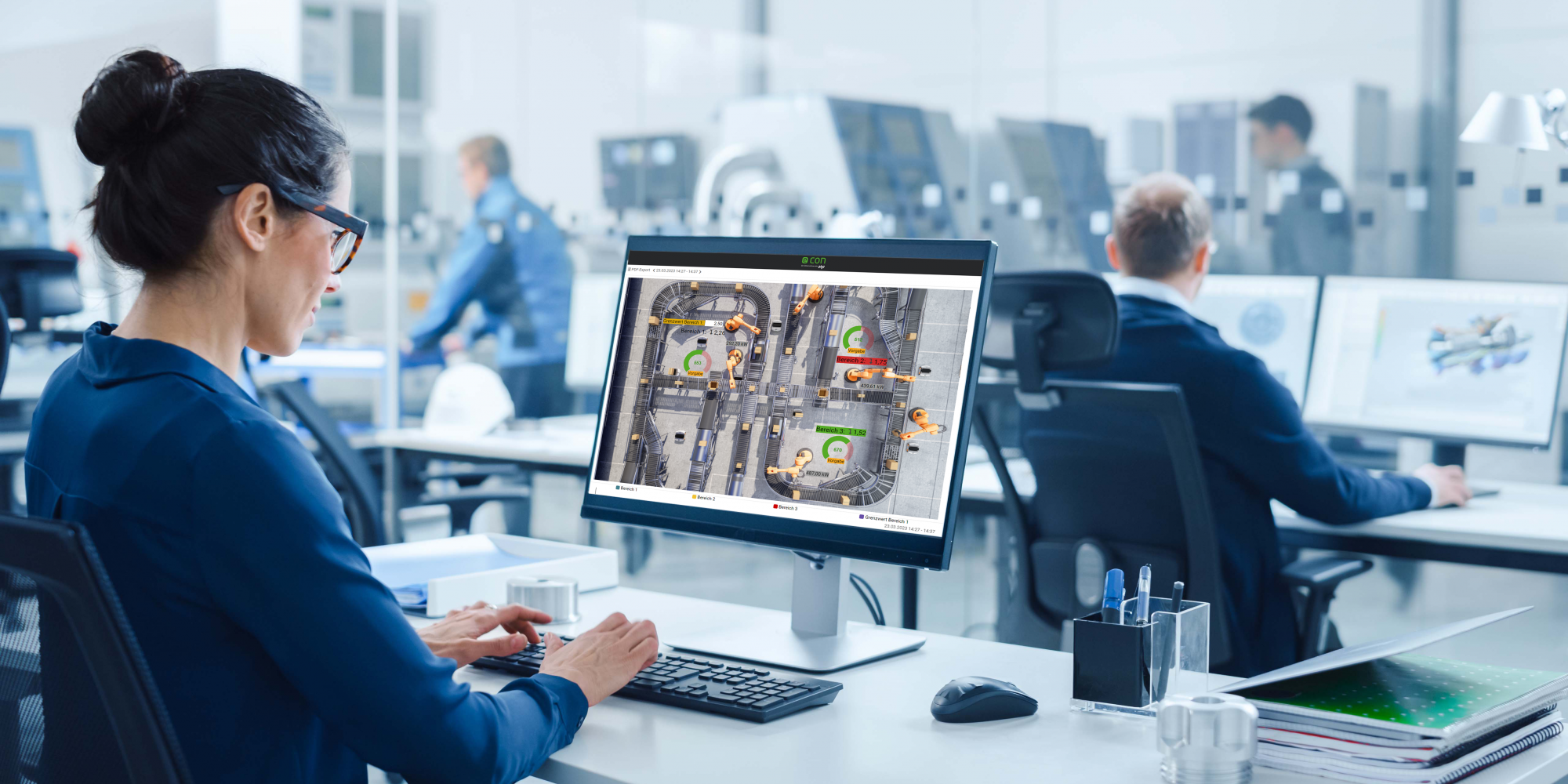 Your advantages at a glance
Numerous measurement data at a glance
Real-time data overview
Ideal for buildings, machines and systems in industry and commerce, hospitals and many more
High user-friendliness & intuitive design
Upgrades possible at any time
Your advantages at a glance
Numerous measurement data at a glance
Real-time data overview
Ideal for buildings, machines and systems in industry and commerce, hospitals and many more
High user-friendliness & intuitive design
Upgrades possible at any time
econ live is the perfect addition to our econ4 energy management software. Numerous measurement data can now be viewed in real time with just a glance at the pointer instruments - on a PC, tablet or on a smartphone. Changes to systems, machines or devices can be monitored immediately. This means that those responsible always have an up-to-date picture of the current capacity utilization or process status. Energy managers can also see the effects on power consumption and other measured variables, e.g. temperature, at the same time as each measure is carried out.
The cloud solution is characterized by a high level of user-friendliness: both the setup and operation of econ live are intuitive. Users can design the dashboard according to their individual wishes and requirements. All they have to do is drag the relevant measured values from the structure tree onto the econ live dashboard. In addition, each user can define preferred display properties, e.g. a pointer instrument or a bar graph display.
econ live is available for 25, 50, 250 and 500 data points. An upgrade to a higher level is possible at any time. In addition to the econ sens3 energy and power meter, any measuring devices, sensors or meters can be connected via a cloud adapter or an IoT gateway using all common protocols (EtherNet/IP, OPC UA, Modbus, M-Bus, BACnet).
The econ live is available in various configuration levels. An upgrade to a higher level is possible at any time. One econ live is required per econ4 system.
EC251214 econ live small - 25 data points
EC251215 econ live starter - 50 data points
EC251216 econ live medium - 250 data points
EC251217 econ live professional - 500 data points