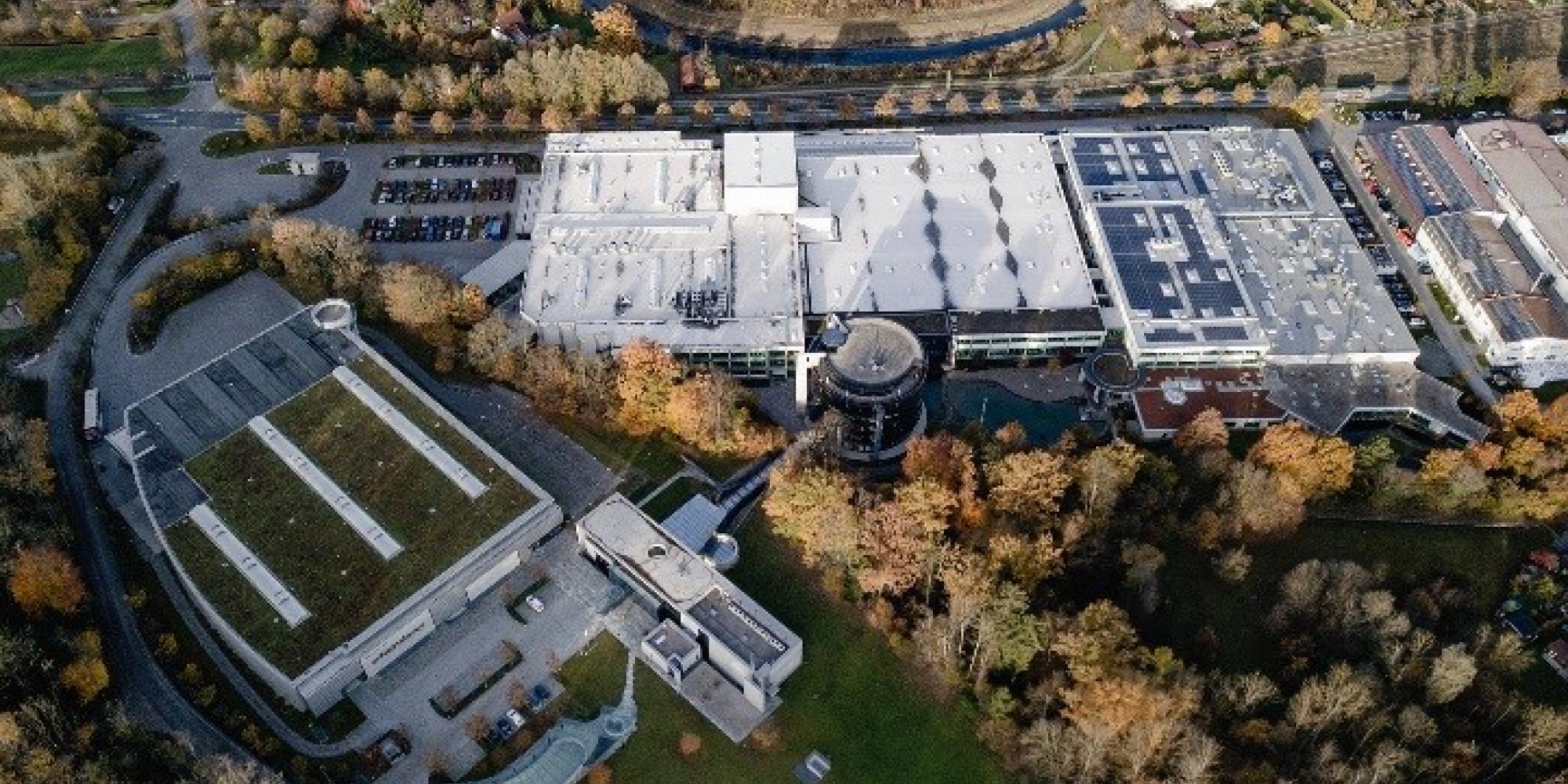 Schattdecor
Starting small but creating a big impact - energy management at Schattdecor
In times of growing awareness of climate change, companies are also taking their responsibility increasingly seriously. The specialist for surfaces Schattdecor shows how they can reduce their energy consumption and also benefit economically.
The nuclear disaster in Fukushima in 2011 was one of the triggers for the family-run company Schattdecor to introduce an energy management system. Economic reasons such as tax relief were also a factor. Futhermore, there was a machine park that was 25 years old at the time and therefore promised potential for savings. The metering infrastructure was almost as old and typical of companies without an energy management system: various meters, some of which were outdated or no longer functional, were measuring something and nobody knew exactly what. The meter readings are recorded manually once a month and entered into an Excel list. Although this is simple and seems cheap at first glance, it does not provide a sufficient basis for energy management. Not only is the data too coarse and incomplete, but it is also practically impossible to interpret it on the basis of an Excel spreadsheet. Without detailed measurements and evaluations or visualizations, energy management is like trying not to exceed 50 km/h when driving a car without a speedometer display.
The most important criteria for the selection of measurement technology and software in the performance catalog were:
Flexibility for a small, cost-effective start with the option of recording manual counts and expanding as required
Manufacturer independence so that older meters can also be integrated
Multilingual operation and visualization for potential use in all 18 Schattdecor Group locations worldwide
Openness to choose any communication standard and implement changes yourself
DIN ISO 50001 conformity
Possibility of ERP connection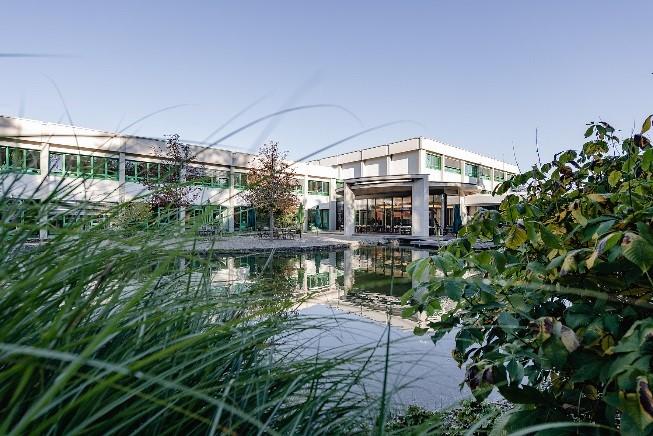 The choice fell on the energy management system from econ solutions, which met all the criteria. It essentially consists of two components: the econ sens3 energy and power meter and the econ3 evaluation software. With the connect solution, Schattdecor also uses the flexible software interfaces and database connections from econ solutions.
The econ3 software provides all standard reports, such as progress analyses with time comparisons, reports on threshold value violations and cost reports, as well as numerous management and special reports, from ABC analyses to the analysis of operating states, correlation analyses and weekly profiles to energy flow (Sankey diagram) and spectral analyses (heat maps). All can be easily adapted to the conditions on site. Measured values from other meters and sensors as well as production and process data from existing systems (MDE/BDE, ERP) can be integrated into any hierarchy structure. The key figure editor generates meaningful key figures (Energy Performance Indicators, EnPI) at the click of a mouse. The software complies with ISO 50001, and a corresponding wizard supports the certification process.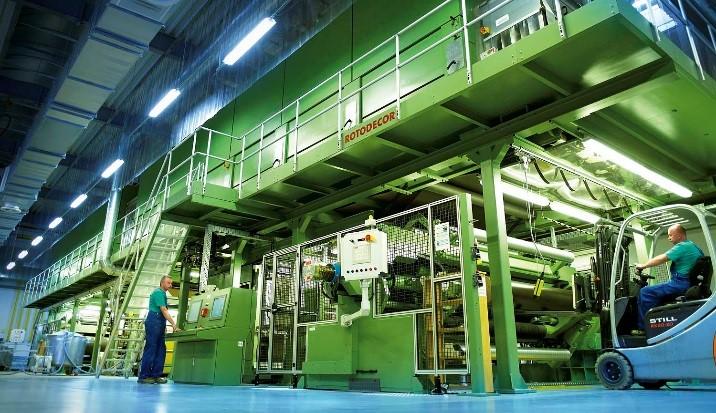 Potential savings fall into our laps
What the evaluation on the production-free weekends immediately showed was the potential in stand-by consumption. The electroplating bath, for example, stood out with its high heating consumption. Using a simple timer, heating operation could be optimized and around €2,500 a year could be saved with the simplest of means. This potential only became visible through continuous recording of the measuring point.
The company also replaced older motors with IE4 motors. This results in 400,000 kWh less per year. More energy-efficient drinks machines reduced consumption by a further 10,000 kWh per year. "With the evaluations, the potential savings just fall into your lap," is Johann Osterhammer's experience.
Peaks are immediately noticeable, for example, when monitoring the running time of the chillers using threshold values. "Previously, these often went undetected for a long time. Now we can eliminate them quickly, which contributes to greater efficiency," explains Johann Osterhammer. "In addition, the results from the econ system have proven to be a valuable basis for any profitability analysis - for example when designing new systems."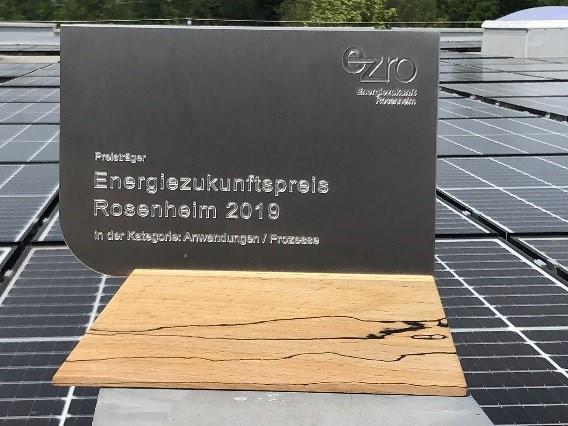 Significant reduction in energy consumption
Schattdecor has implemented over 500 measures since its launch in 2012, significantly reducing energy consumption per roll of decor paper within five years, meaning that the investments made for this have paid for themselves on average after around three years. The increased energy efficiency is therefore a benefit for the company and the environment.
As the "low hanging fruits", i.e. the results that are easy to achieve, have now been implemented, Schattdecor is now also measuring consumers with lower savings potential. In order to identify further potential, the next step on the agenda is to obtain and refine key figures. To this end, the data from the energy management system is to be combined with operating and process data from the corresponding systems. In the future, the econ energy management system could also be installed in other locations, such as Brazil or China. In Rosenheim, Schattdecor has already won the Rosenheim Energy Future Prize for its energy management, which is awarded every two years by the Rosenheim Energy Future Initiative.
Lessons learned
In the course of the energy management project with the econ system at five locations, the following factors proved to be critical to success:
Procedure: From the rough to the fine
Measuring creates work, so start small and expand according to requirements and resources
Involve the IT department in good time to ensure data backup, access and security
Use good and calibratable measuring devices