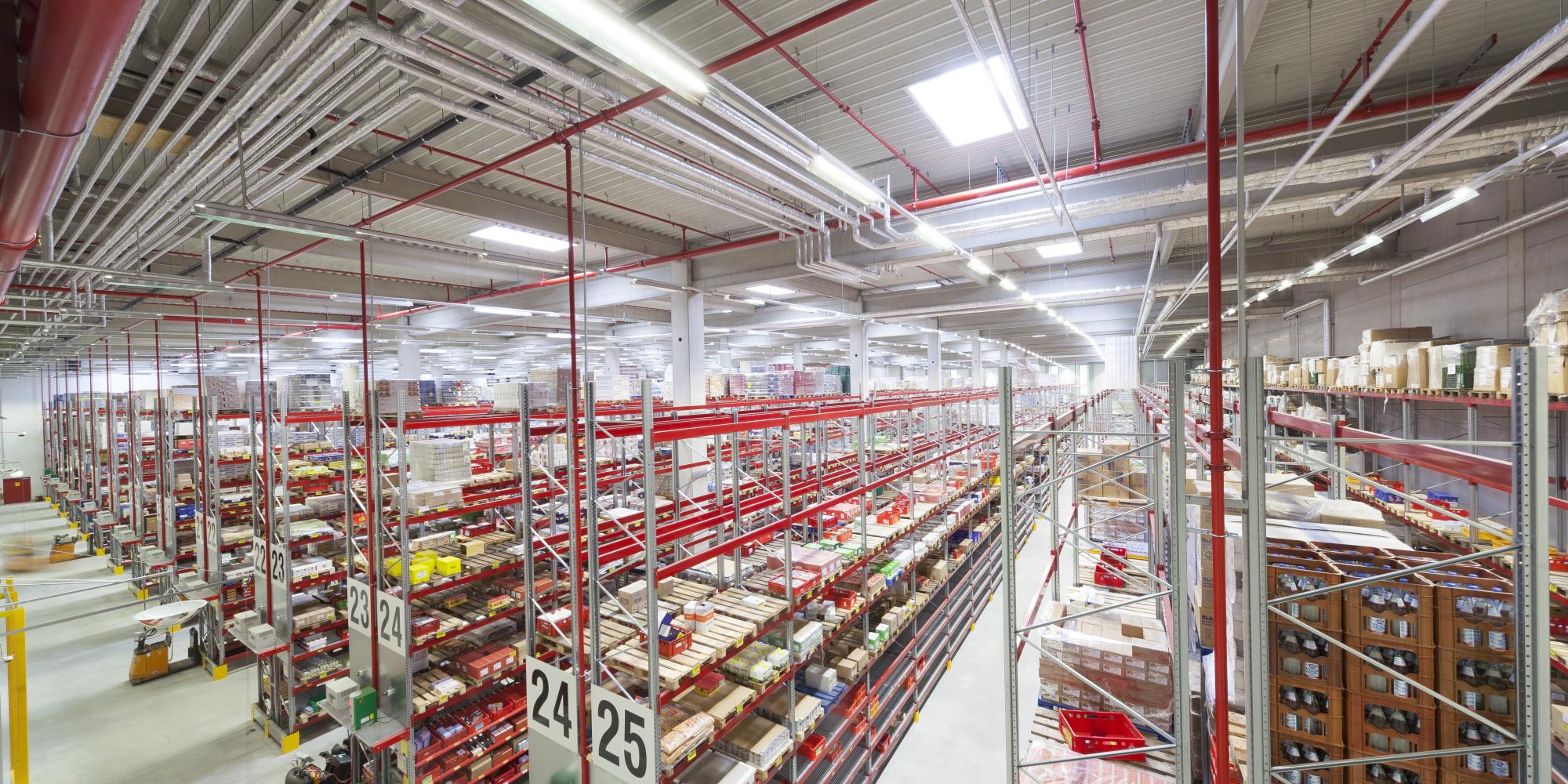 Transgourmet
– on the way to becoming the most sustainable company in the industry
Numerous restaurants, hotels and canteens, social institutions and cruise ships are among Transgourmet's customers. The Coop subsidiary is the second largest company in the European food and non-food wholesale sector. When it comes to sustainability, however, Transgourmet aims to be number one in the industry. At its sites in Germany, Poland and Romania, it relies on the energy management system from econ solutions – and on comparisons.
Transgourmet's sustainability strategy is based on three pillars: 'responsible products and procurement', 'resource efficiency and climate protection' and 'good employer and social commitment'. In order to increase resource efficiency and thereby contribute to climate protection, the company decided to introduce energy management in accordance with ISO 50001. At that time, there were meters in some Transgourmet plants that could be evaluated, but neither at all locations nor as a coherent system. Consistent energy monitoring was therefore not possible. "That's why we looked at a few energy management systems. We opted for econ because it was the easiest to introduce and integrate," recalls Hans-Dieter Bruss, Authorized Signatory and Head of Technology+Facilities+Construction.
The econ system has a modular structure and essentially consists of the energy and power meter 'econ sens3', the data logger 'econ unit+ V2' and the energy management software 'econ4'. They can be combined as required, including with existing meters and other measuring devices as well as MDE/BDE and ERP systems from any manufacturer.
After just over a year, all 101 locations in Germany, Poland and Romania were equipped. "I would have liked to have been able to do this faster, but we were also dependent on our IT department and on the companies that carried out the electrical installation on site," reports Hans-Dieter Bruss. "What is really positive is that with the help of econ, we were able to integrate our existing meters, especially those of our energy supplier, as well as various KNX systems into the system, so that the energy-relevant data can also be automatically transferred from here to the econ4 software and evaluated."
In addition to the main meters, sub-meters were installed for the refrigeration systems, which account for the lion's share of electricity consumption at Transgourmet, namely almost 50%. All businesses have their own butcher's shop, and many also have a restaurant or bistro. These are not yet equipped with meters everywhere. "We are now gradually implementing this – fortunately, the econ system can be expanded," says Hans-Dieter Bruss.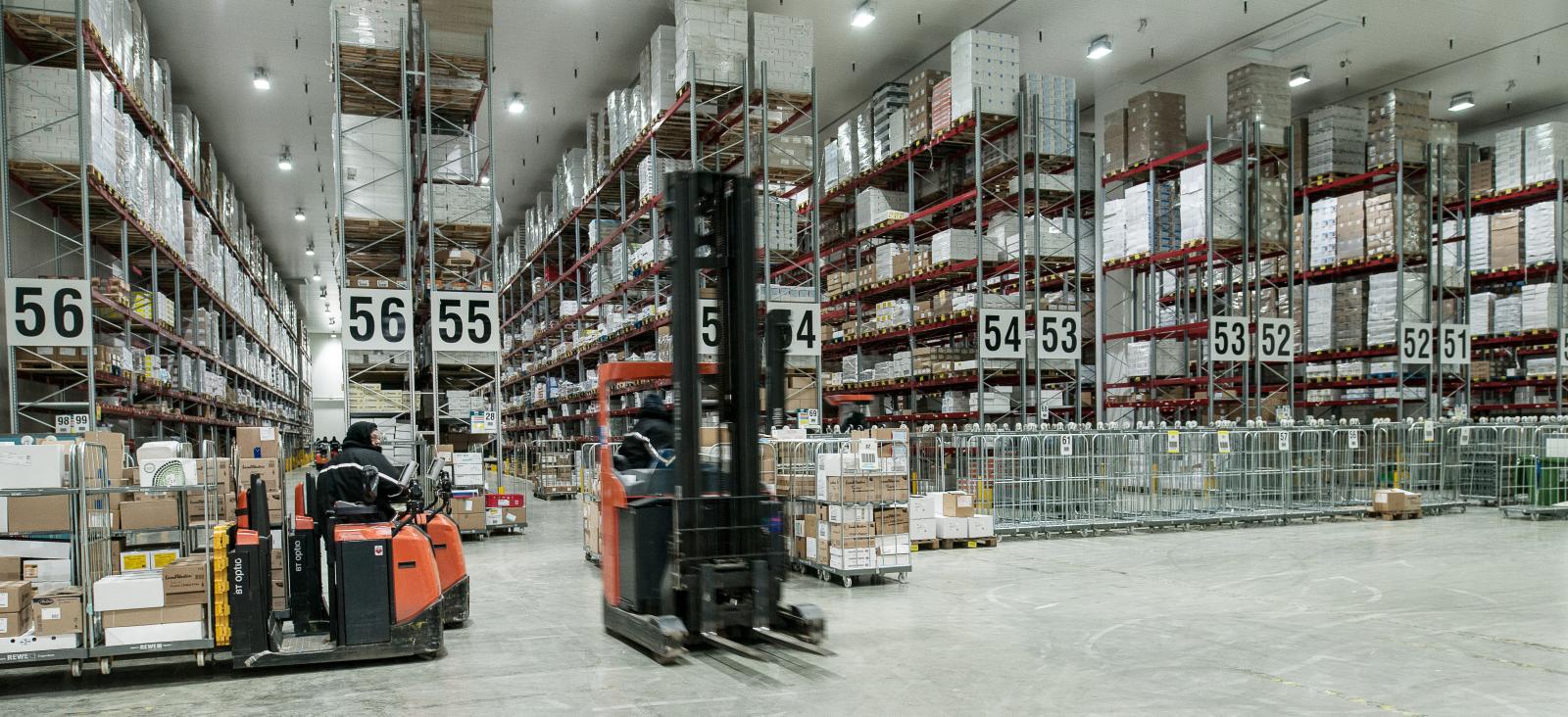 Comparisons reveal weak points and ensure efficiency competition
From the measured data, the econ4 software provides the total energy consumption per location as well as the shares of the refrigeration systems and other larger consumers. At Transgourmet, this is primarily the lighting. The energy manager at the head office uses the evaluations to compare largely identical locations and systems. "This allows us to see immediately if one business or refrigeration system is consuming more than the others. A technician on site then checks whether the system needs to be serviced or whether there is a setting or operating error," explains Hans-Dieter Bruss. Transgourmet has already identified a number of faults in refrigeration systems that would only have been discovered much later without the econ system because the system had not yet recognized them as faults. Then it still works perfectly, but with higher pressure - and therefore also higher energy consumption - for example because the condenser on the roof was not cleaned in time, because a fan has failed, a valve is not working properly or because settings have got out of hand.
To enable an annual comparison of consumption data, Transgourmet uses temperature sensors from econ in the outdoor area, so that the consumption values of the refrigeration systems are temperature-adjusted. If a system consumes more energy in one month, even though it is just as warm outside as in the same month of the previous year, this also indicates a defect or fault. "These comparisons are very important for us and it has already been shown that we can do a lot in terms of sustainability by taking quick countermeasures," says Hans-Dieter Bruss. "Because we check ourselves and create a kind of sustainability competition between the companies, we are also getting better and better."
In addition to the automatically transmitted measurement data, Transgourmet uses the values from older measuring points that do not have an interface. These are entered manually into econ4 and are also included in the evaluations. This also includes historical meter values that were collected before the energy management software was introduced. They provide a good basis for comparison.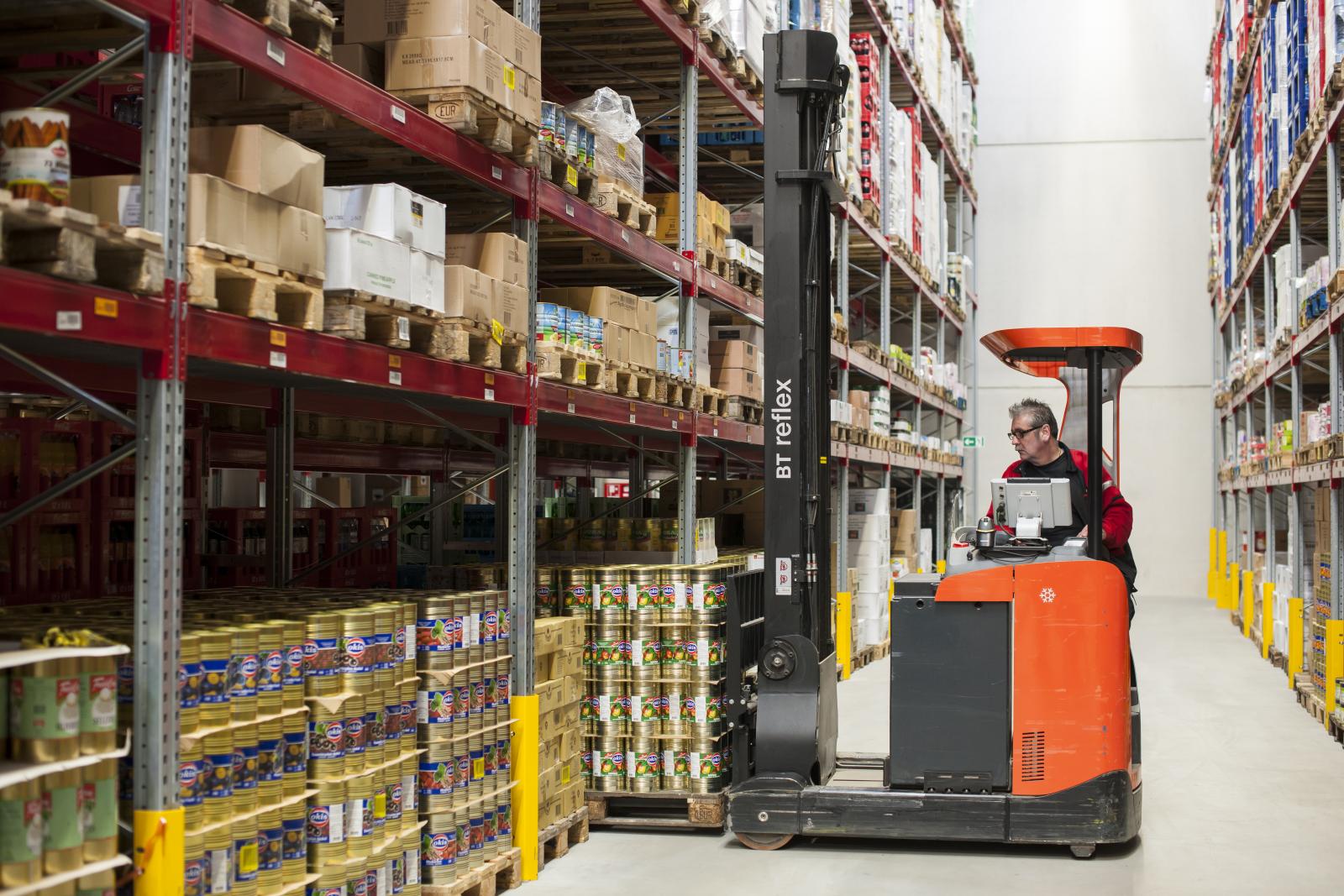 Employees as a success factor
Sometimes the maintenance company does not find a defect or wear and tear in the system despite increased consumption. This is usually due to an operating or usage error, such as doors not closing properly. "The employees are a crucial aspect; it is very important that they use the systems correctly. That's why our motto is: train, train, train," explains Hans-Dieter Bruss.
In addition, there are energy managers not only at the head office, but also in every company, who use the econ4 energy management software to keep an eye on local consumption at all times. They deal with all measures in their company, check suggestions from employees and pass them on to the head office. "We are very grateful for our colleagues' ideas and we implement sensible measures as a matter of course."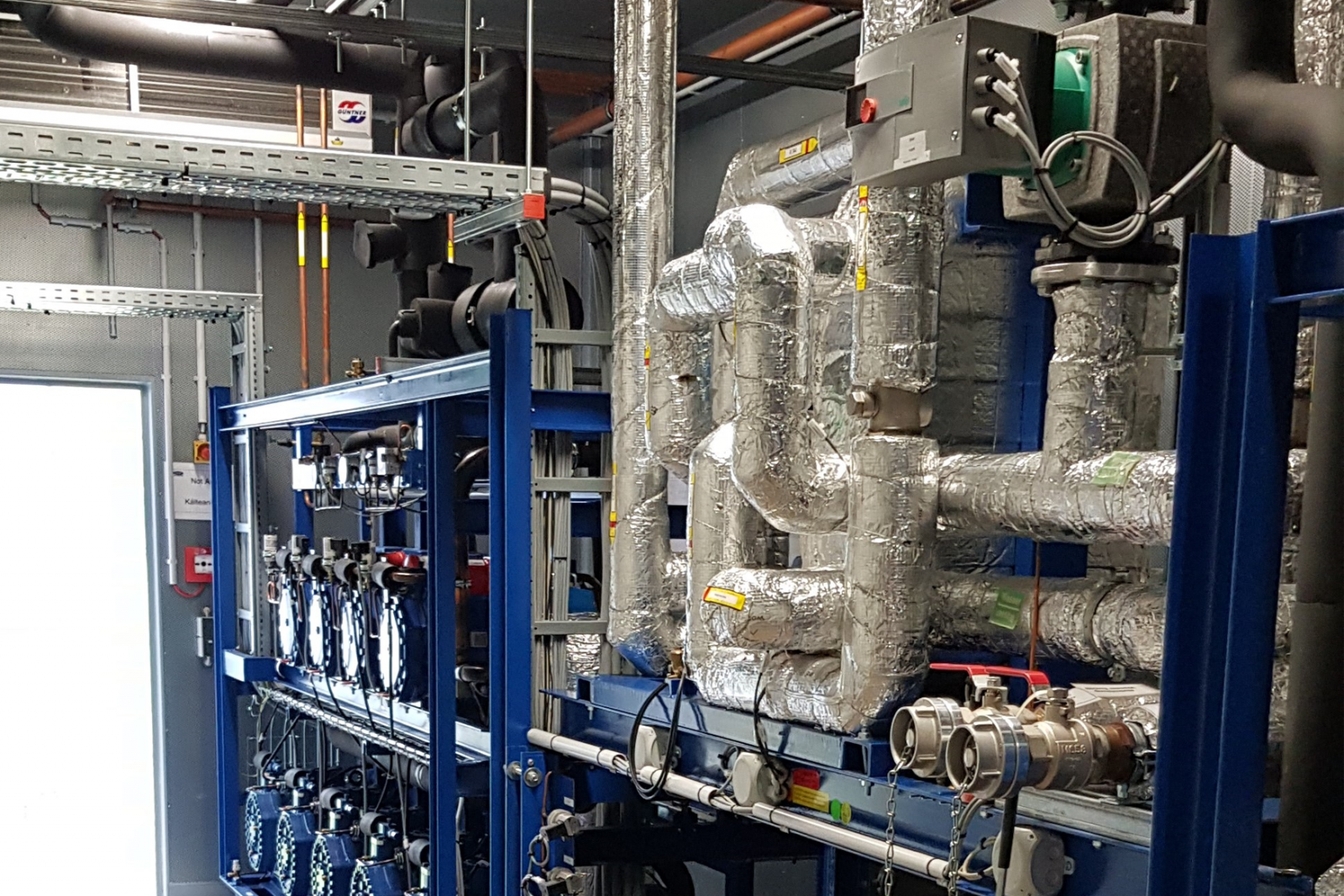 Sustainable new systems
When procuring new systems, Transgourmet also attaches great importance to energy efficiency and chooses the most sustainable CO2 refrigeration systems available on the market. They use liquid ejectors, with which they require around 20 % less energy than comparable models of older generations. "There is a lot of technology involved – and the more technology, the more error-prone the system is. Even the slightest influences can have an impact on its function and therefore on consumption. Continuous monitoring with the econ system is therefore all the more important," explains Hans-Dieter Bruss.
According to Hans-Dieter Bruss, it is almost impossible to quantify the energy savings achieved so far because the coronavirus has significantly changed consumption patterns: In the so-called cash & carry operations, where customers pick up the goods, the frequency has increased, whereas it has decreased in the delivery operations. These supply large restaurants and canteens, which have been largely closed for months due to the coronavirus. Nevertheless, Hans-Dieter Bruss draws a positive conclusion: "We have definitely already saved a few percent in energy, although we have not yet fully equipped all the businesses and are not yet using the system to its full extent."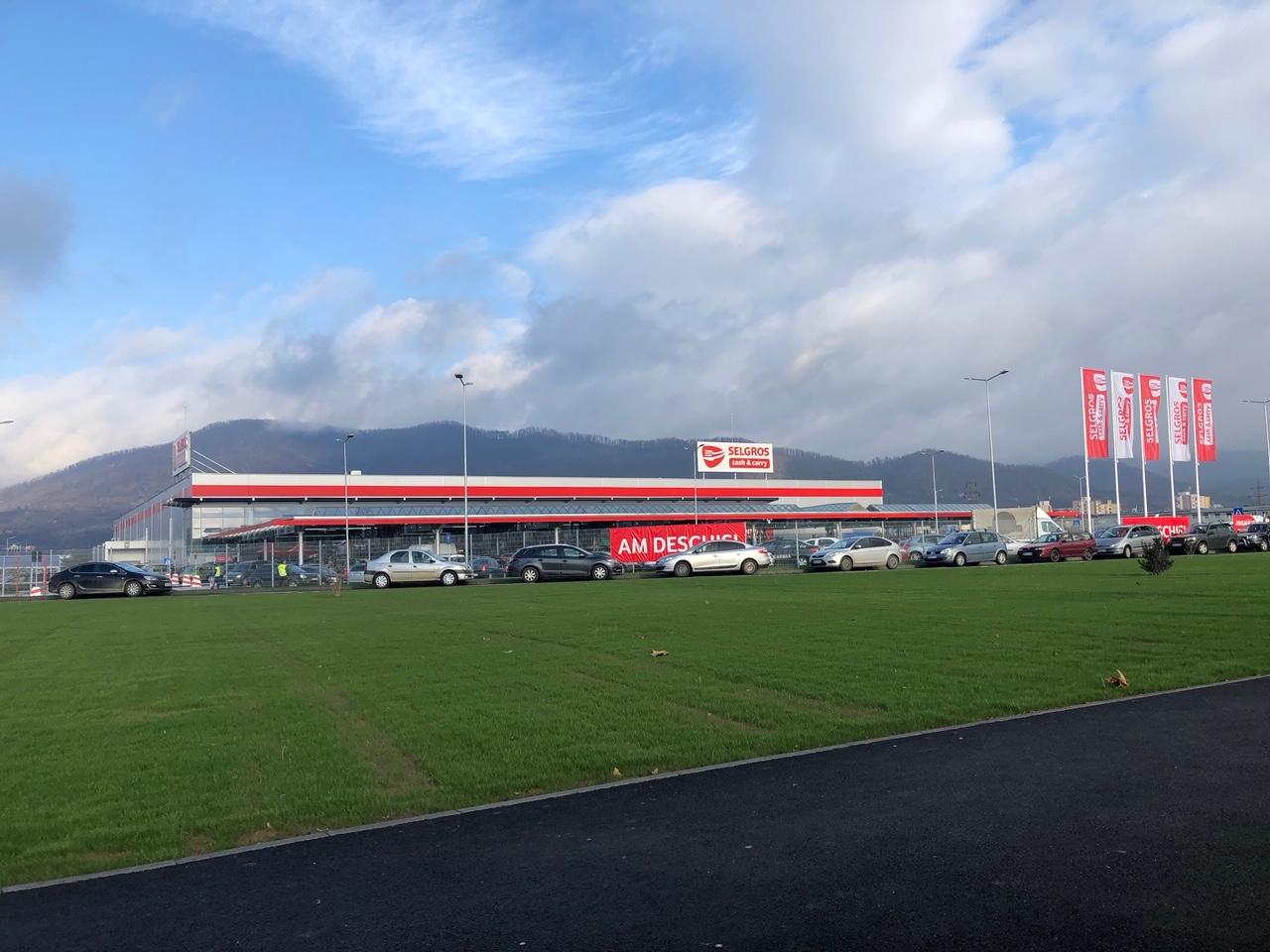 About Transgourmet Central and Eastern Europe (www.transgourmet.de)
Transgourmet Central and Eastern Europe, based in Riedstadt, Hesse, includes companies in Germany, Poland, Romania and Russia. In Germany, the market leader in delivery wholesaling "Transgourmet" and the pick-up wholesaler "Selgros Cash & Carry" are represented under the umbrella brand "Transgourmet Germany". In addition, there are other specialized companies such as EGV, Frischeparadies, gastronovi, GEVA, Global Foods, Niggemann, Sanalogic, Sump & Stammer and Team Beverage with a wide range of services for customers. As a multi-channel provider, Transgourmet Central and Eastern Europe is the pick-up and delivery wholesaler for customers in the catering, hotel, company catering, social institutions, retail and other sectors.