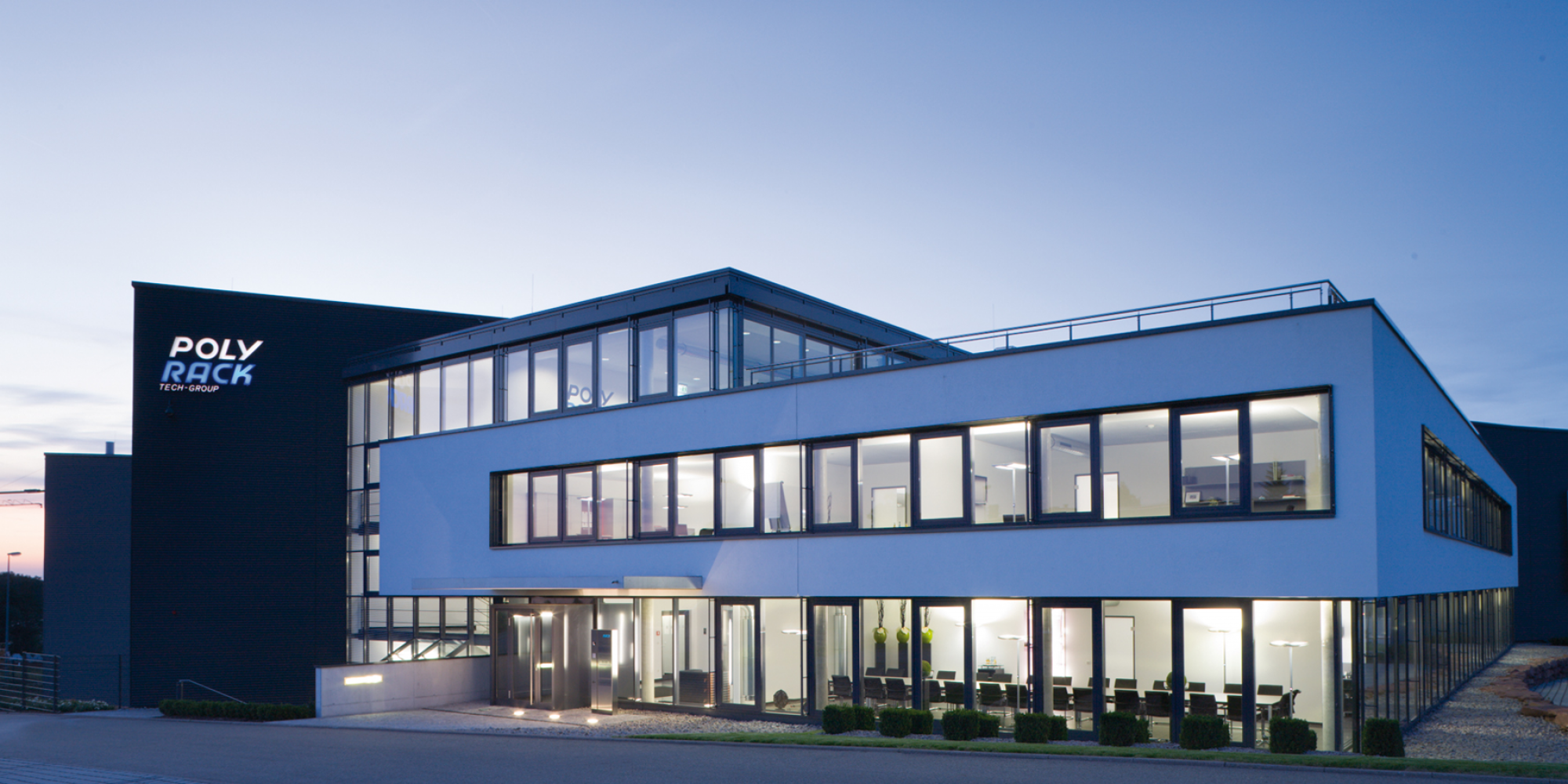 POLYRACK TECH-GROUP
Energy management yesterday, today and tomorrow
The word "pioneer" is certainly no exaggeration here: A good ten years ago, the electronic packaging specialist POLYRACK TECH-GROUP wanted to track its energy consumption in detail and developed an energy management system specifically for this purpose. This resulted in econ solutions, one of the most successful companies in this segment. POLYRACK still uses the system today, even if in a different way than in the beginning. POLYRACK works together with econ's sister company, BFE Institute for Energy and the Environment, on other energy issues.
When a company opts for an energy management system, the initial aim is to achieve transparency regarding consumption. Because only those who know when and where they need the most energy know where to start with efficiency measures. Years later, this is known and there is hardly any potential for savings, but the energy management system still makes sense: "For example, it is the prerequisite for the upcoming ISO 50001 certification, for which BFE is supporting us," explains Patrick Mees, authorized signatory at POLYRACK. "We also use the econ system to monitor our infrastructure systems and machines - both in terms of energy consumption and running times, to evaluate the effectiveness of measures implemented and as a basis for investment decisions."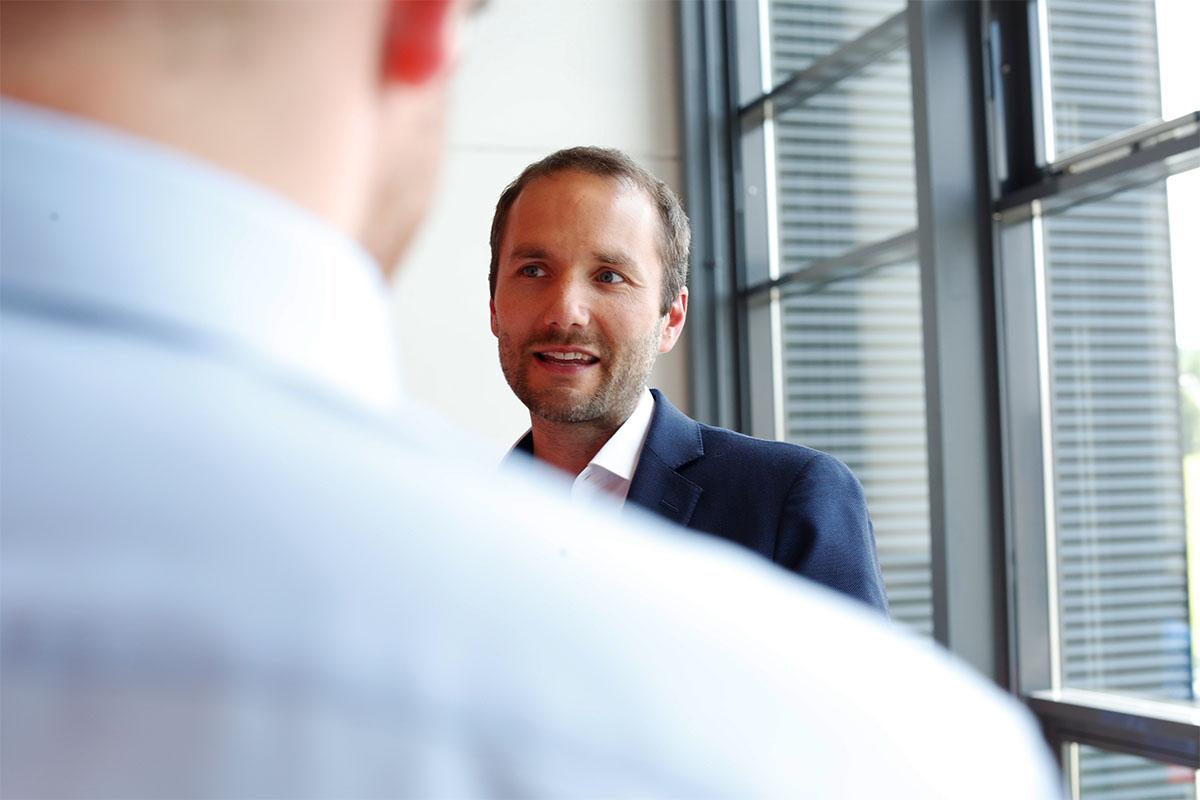 Evaluation basis for investments and planning
When POLYRACK expanded its plant in Ettlingen around six months ago in order to bundle its production technologies in the field of mechanics - primarily welding, bending and grinding systems - the company was able to estimate the expected energy consumption quite accurately in advance based on historical data. This provided a good basis for planning the required connected loads.
POLYRACK recently replaced all the compressors in another plant. "The existing measurement data was a guarantee for the correct dimensioning of the new compressed air generation," says Patrick Mees. "In addition, we immediately saw the positive effects of the new compressors with just a few clicks of the mouse."
This also applies to the replacement of the oxygen reduction system in the high-bay warehouse. Here, the measurements and evaluations showed a saving of around 40%. "This means that the investment pays for itself very quickly," says Patrick Mees. The old system had already been in use for many years. As it was also not optimally dimensioned, it had a very high energy consumption. "We had been looking for a solution for this since 2014, but couldn't find one that really satisfied us," recalls Mees. POLYRACK therefore turned to BFE. Like econ solutions since 2017, it is part of the Mannheim-based MVV Group and is one of the most successful consulting companies for energy, energy efficiency, climate strategy and decarbonization in Germany. The experts from BFE took a close look at the situation at POLYRACK and then proposed an oxygen reduction system based on granulate technology instead of membrane technology. "We would never have thought of that," says Mees.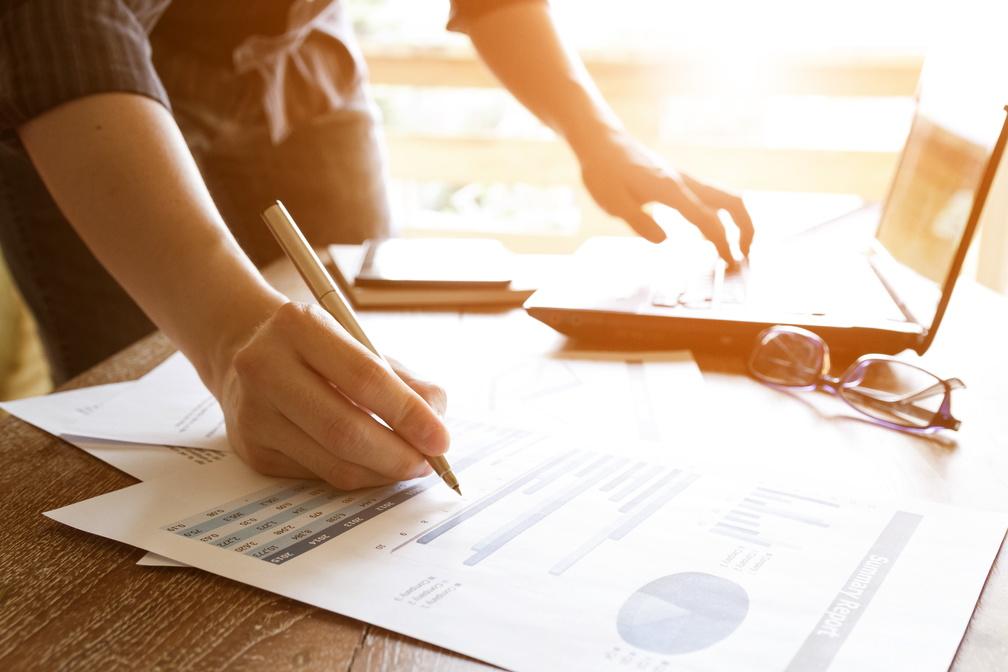 Help through the funding jungle
BFE also took care of funding for the system, from selecting suitable programs to processing the applications and all correspondence with the BAFA (Federal Office of Economics and Export Control). "Apart from the fact that we didn't know whether and which subsidies would be available, we wouldn't have been able to handle the application ourselves," says Patrick Mees. "But it was really worth it - the entire project is a real success story!" And this is set to continue: following the project-related consultation, POLYRACK is now using another BFE offer in addition to the holistic energy management support: "Rent an Energy Manager".
The former serves to put the entire energy sector on a solid footing. To this end, the BFE energy experts examined POLYRACK's energy situation from the ground up, starting with a review of the invoices for energy-related services and contracts with energy suppliers, through to advice on measures that can be implemented quickly for state subsidies and a comparison of the invoices with the consumption figures. One result of the process was a new energy supplier with more attractive conditions.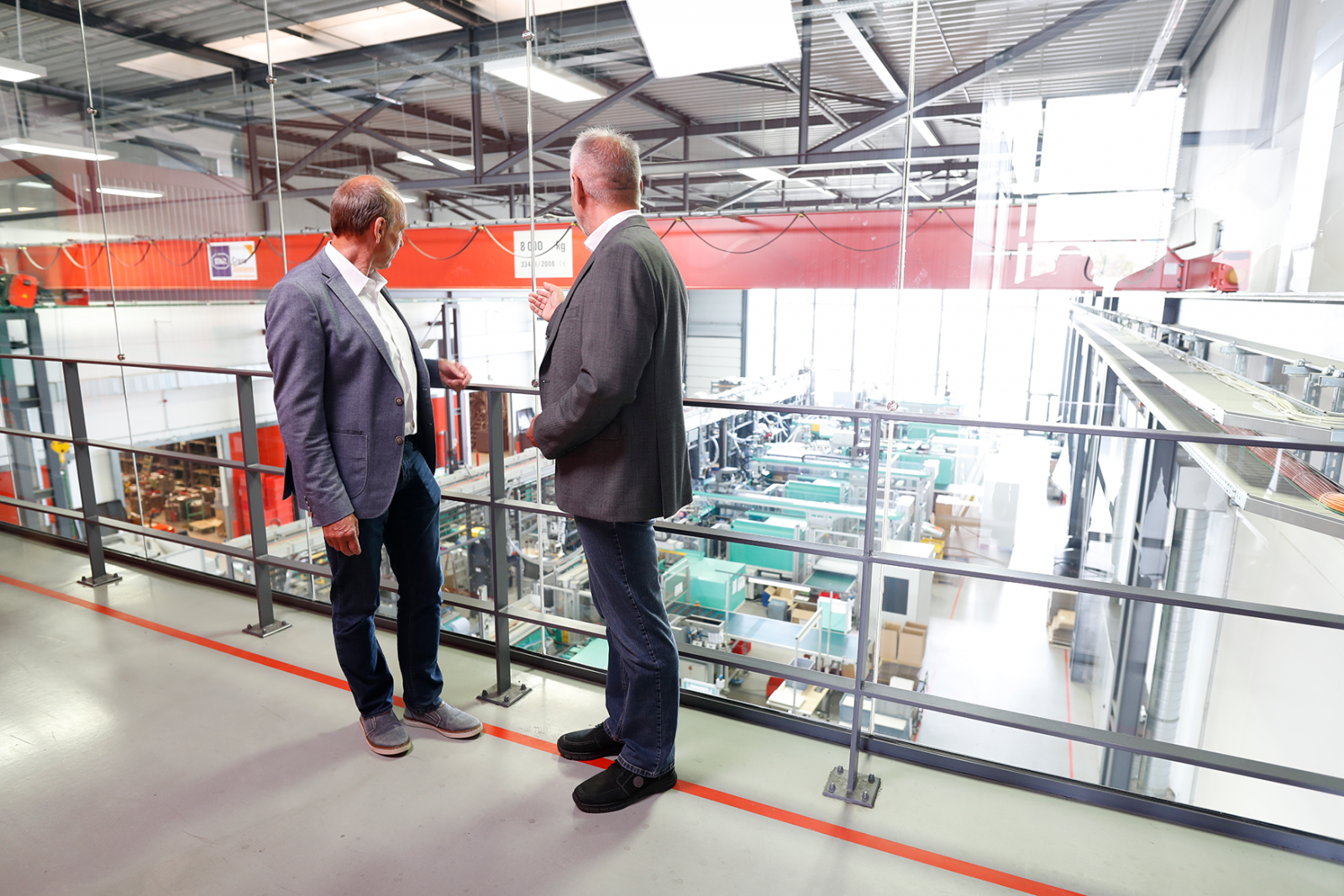 Energy manager for hire
POLYRACK now has a solid basis for ISO 50001 certification. "So far, we have tried to achieve this with our own energy team. But it turned out that this required a lot of time and expertise, which we were always lacking," says Patrick Mees, describing the initial situation. This is why POLYRACK is now using "Rent an Energy Manager" for this purpose, among others. As part of this offer, companies can use the energy experts from BFE very flexibly to the exact extent that they need. Alongside Mees and the machine supervisors of the largest consumers, they are now also a permanent part of POLYRACK's energy team.
According to Mees, this combination of energy and machine expertise is both a challenge and a success factor for the implementation of energy management: "Without the understanding, acceptance and ultimately also the sensitization of the people who work with the machines every day, it won't work." The team will continue to work together after ISO 50001 certification, not least because the standard stipulates that companies must set and implement annual efficiency targets.
Energy topics for the coming years
POLYRACK is also constantly addressing other energy issues. A current example is the introduction of electromobility. One company car and four company transport vehicles, which employees use to travel between the eight plants in and around Straubenhardt, are now electric models. Mannheim-based MVV has installed two charging stations and a wallbox with two charging points each on the POLYRACK site as charging facilities for the e-cars. MVV is also responsible for the operation and maintenance of the charging stations and wallboxes as well as internal billing.
"The topic of load management is also on our agenda in order to reduce peak loads in the company," explains Patrick Mees. "There are some reservations from production because there is a fear that machines will simply be switched off to reduce peak loads. But I am convinced that there are clever control systems that make this unnecessary and that we can still achieve considerable savings. We are also relying on the experts from econ, BFE and MVV - we always have a professional to turn to for all energy issues."
"The topic of 'load management' is still on our agenda in order to reduce peak loads in the company. There are some reservations from production because there is a fear that machines will simply be switched off to reduce peak loads. However, I am convinced that there are clever control systems that make this unnecessary and that we can still achieve considerable savings. We are also relying on the experts from econ, BFE and MVV - we always have a professional to turn to for all energy issues."

Patrick Mees, Authorized signatory, POLYRACK TECH-GROUP